Five Nights at Freddy's News: FNAF World Images Show New Enemies, Roster, Overworld
First Posted: Dec 01, 2015 02:23 PM EST
Five Nights at Freddy's creator Scott Cawthon has posted new images of his upcoming RPG, FNAF World.
Cawthon uploaded a series of screenshots to his Indie DB page, showcasing the game's battle mode, character select screen, "chip" selection, and a new overworld.
The first few pics show the FNAF roster facing off against various enemies, including "Ballboy," who last made an appearance in Cawthon's troll game, FNAF World: Halloween Edition.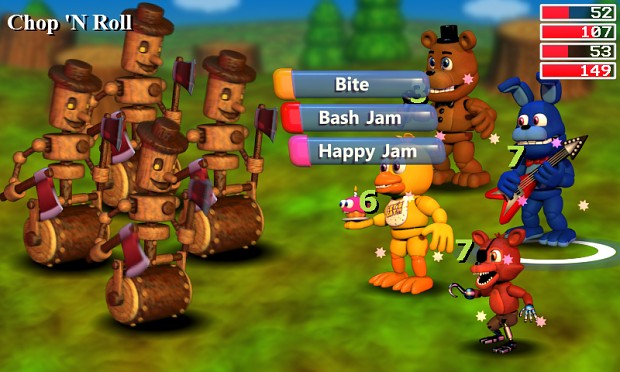 There's also "Chop N' Roll," which may be an homage to Cawthon's old title "Chipper and Sons Lumber Co," as well as "Chillax," an iced crustacean similar to an enemy shown in the reveal trailer.
A number of wacky-sounding techniques are shown as well, such as "Munchies," "Bash Jam," and "Esc Key."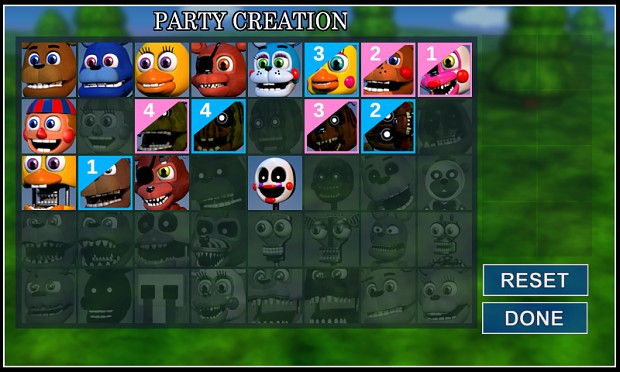 The character select screen looks to be as massive as previously advertised, with no less than 40 characters shown. Previously mentioned characters like Freddy, Bony, Chica, Foxy, Mangle and Phantom Freddy can all been seen, and Cawthon has hinted that there might be even more characters for players to find.
The image also reveals that players will have the option to cycle between rosters of four characters each.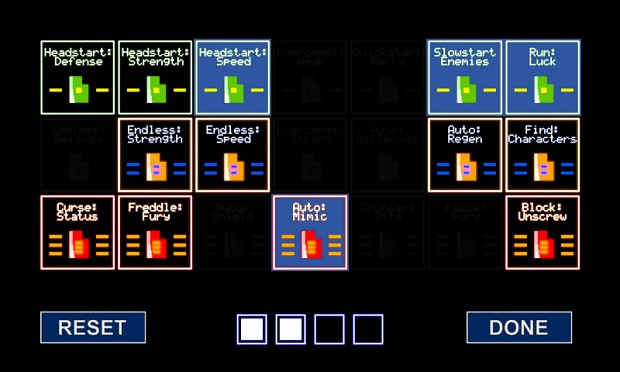 The chip select screen looks as if it will involve a type of upgrade or power-up system. Cawthon used a similar mechanic in an earlier RPG, "The Desolate Hope."
Chips are labeled with descriptors such as Headstart Defense, Slowstart Enemies, Endless Speed, and Auto Regen. The skill tree seems fairly expansive, offering players a number of options to build characters.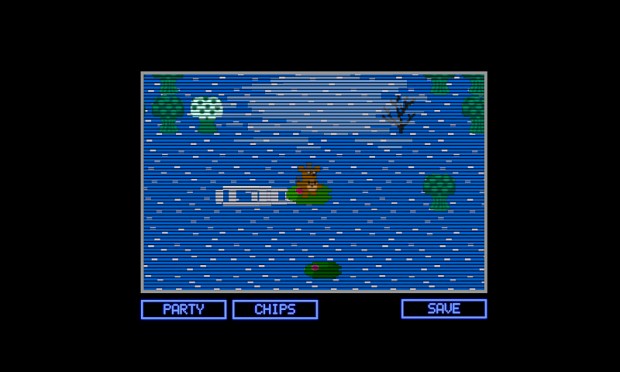 Finally, there is a series of 8-bit overworld pics that look quite different from the overworld seen in the release trailer. Fans are speculating this may be related to a mini-game, but nothing is certain.
FNAF World is a light-hearted RPG adaptation of Scott Cawthon's hit horror game series Friday Nights at Freddy's. It's set to launch on PC and mobile sometime in 2016.
© 2015 Latin Post. All rights reserved. Do not reproduce without permission.